Principles of Fair Software Licensing
In this short video we explain why unfair licences make it difficult to choose the best path to the cloud.
Blog
Keep up to date with the latest on the need for and benefits of the Fair Software Licensing Principles
Harms of Unfair Software Licensing
Why is Fair Software Licensing important? This infographic explains it all.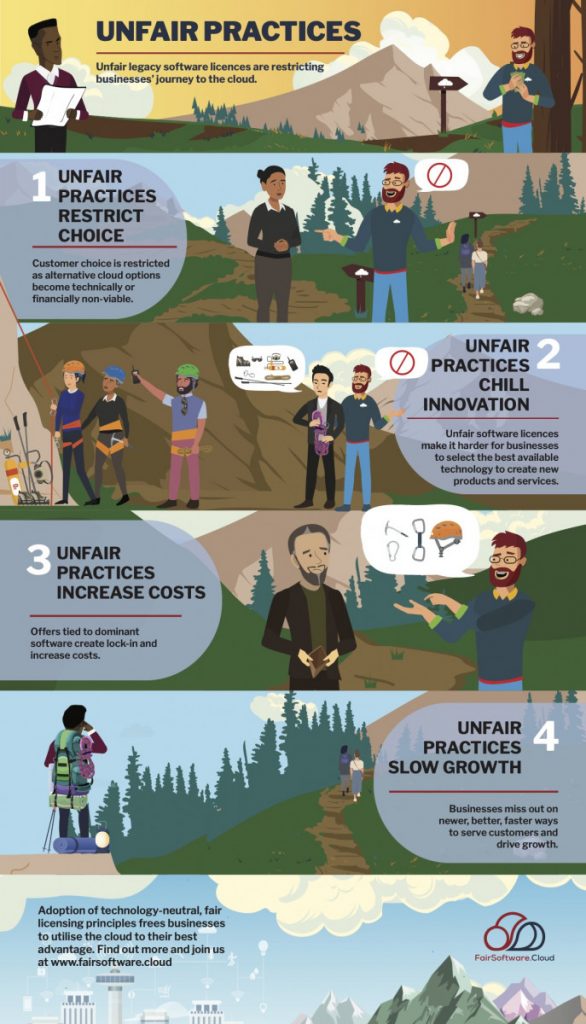 Media
Follow us on social media to stay up to date with our work.
Latest tweets